Our meet this year was a huge success. 68 lifters gathered to demonstrate their bench and deadlift skills. This included a record 19 women which was great to see!! Results by weight classes are posted with Team Flex members highlighted. Best lifters were as follows: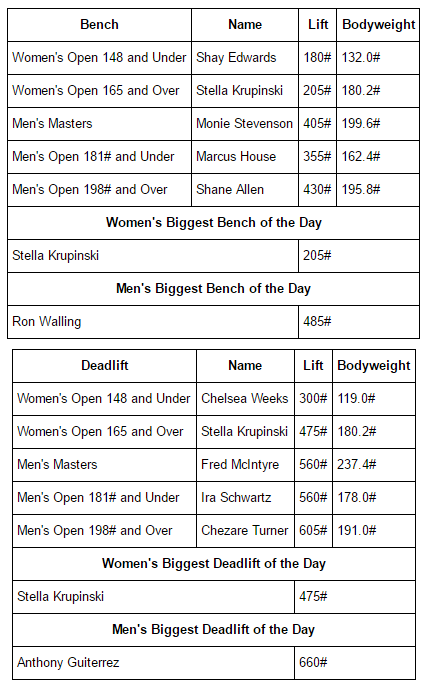 Team Flex won the Team Trophy – defeating Brute Strength by 2 points!! Very close contest with our guys and gals coming through for us. THANKS!!
Al and I want to thank all of the sponsors, judges, tabulators, announcers, set up and clean up crews and spectators. We started doing these meets in 2004. We could not plan and run these meets without your help. It is appreciated.
Special thanks to Bill and Rita Francis who furnish the Biggest Lift of the Day Awards and Discount Supplements Direct (Hilltop location) who supplies the Best Lifter Awards.
13 new meet records.
11 new Flex Gym records
Looking forward to the next meet in spring of 2015.